India gets its first batch of 5 Rafale Jets which arrived at Ambala Air Force Station on 29 July, taking a step ahead of nation's long awaited French built fighter jets.
The combat aircraft took off from Dassault's Merignac site on 27 July, flown by Indian Air Force Pilots , with refuelling support provided by a French air force Airbus Defence & Space A330 Phenix multi-role tanker transport.
It was followed by a halt in UAE at Al Dhafra Air Base, touching down India on 29 July.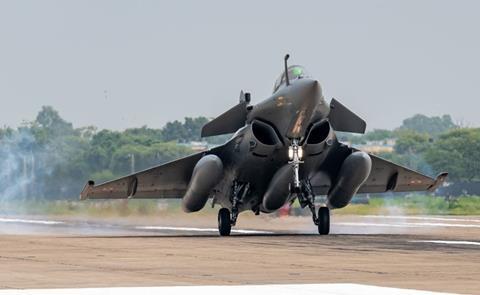 Indian Airforce releases images of the batch which comprises of 3 single seater (RAFALE C Fighters) and a pair of 2 seater Bs.
The new batch took India's total to 36 aircraft, comprising of 28 single and 8 double Bs.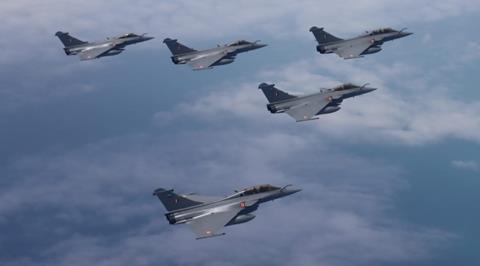 Dassault clarified that it had provided complete training to Indian Pilots and technicians with the participation of French Air Force.
In spite of the pandemic Covid-19, the delivery of the batch was smooth and on time.